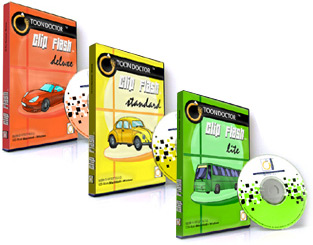 Clip Flash are Flash-based clip art for designers, illustrators, animators, media agencies and Web developers. Each Clip Flash Deluxe file is a high quality 100% vector-based illustration created for Macromedia Flash users designing Web sites and visually rich contents.

Clip Flash Demo
Clip Flash is available
in three editions :
Lite, Standart and Deluxe.




Browse Clip Flash Categories

Copyright © 2002-2021, Toon Doctor Inc. - All rights Reserved.