Medium's Poor User Experience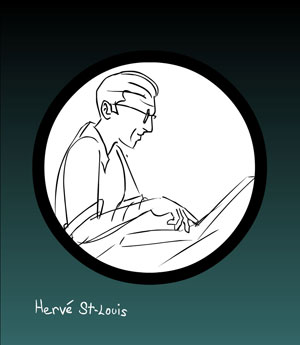 I wanted to write a short article for my students so they could view it online instead of printing a document. A good friend of mine suggested that I use Medium. I rely on my own Websites for my public writing. My personal Website Toon Doctor is great but has no dedicated content management system. I create every page I publish manually. It is time consuming. The article's list does not have a systematic organization and cataloguing architecture. Through ComicBookBin, a comic book news site, I can reach a larger audience. But ComicBookBin is not the best place to publish non-comic book and entertainment-related articles.
Medium's authoring tools and non-specific themes make it a suitable theoretical alternative. Yet, Medium's user experience sucks. Its poor interface discouraged me from using it more often. I wanted to post an example of a good critical summary for my students. The thought of using Medium felt daunting. Medium claims to make writing and publishing online trouble-free. It claims that writers can focus on writing and nothing else. Medium defies its own sales pitch and transformed into an annoying bottleneck for me.
Twitter founding alumnus created Medium. It is a blogging platform allowing writers to write while gaining an audience. By aggregating and notifying your Facebook and Twitter followers, Medium promises a captive audience. Medium is Twitter without character limits. It also borrows from Quota. Just like the latter, it leverages your existing social networks contacts. They can add comments and annotations.
Medium's priorities are not the priorities of a writer like me. While there are benefits in the social media aspects of Medium, these are less relevant for many writers. One of the first problems when using Medium is that it forces users to log in using Facebook or Twitter. Your persona on Medium is dependent on pre-existing ones from third parties. Twitter accounts are often public. Facebook accounts often remain personal. If you log in through Facebook because you lack a Twitter account, you expose your private Facebook account. If you use neither Facebook nor Twitter, you cannot use Medium.
Using Medium is like vacationing in a maze. Understanding what Medium does before you sign in the first time is unclear. Users tend to discover new Websites by visiting regular pages with clear titles such as service, product, or about. Medium explains its own narrative through short posts and stories. It forces the user to surf through several unconnected articles without proper referencing. At least on Toon Doctor, users can see a list of all my articles.
Navigating through Medium's interface once logged is as perilous. For example, there are two sets of statistics. One is about your persona as a user and one is about your articles. You must access them through the same popping side menu. However, their contents are context sensitive. Medium lacks clear bookmarks or breadcrumb systems letting users now exactly where they are at all times. You can master this confusing interface but it does not benefit writers. A major flaw of Medium is the hidden log out button. Withholding from users the opportunity to sign out everywhere keep them hostage on a platform. Users should be able to exit anywhere without having to shut down a browser and clear its cache.
A trend in 2014 is for Websites to have large image displays integrated within the header or in the middle of an article. While an attractive format, it pressures writers to support Medium's visual language. Since large images are more desirable and effective, writers cannot use smaller visuals. They have to fetch large images and secure the appropriate rights to use them. This creates a barrier stopping writers from focusing on their texts and more on decorations. While I can use one of my own images for articles related to my work, I could not for the summary I was preparing for my students. I cannot use any image from the article I was reviewing nor the magazine that published it.
Medium is better suited to non-writers pretending to write. The lack of a clear exit and in text commenting system support future contextual advertising. Perhaps one day Medium even argues that it has the right to republish any article its users have posted there (if it hasn't done so in the hard to find terms of service). It does not support the careful reading of a text without social media interference. Canadian political economist and media theorist Harold Innis argued that reading was a private affair. Medium tries its best to make reading a public endeavour. I left Medium frustrated and decided that publishing on Toon Doctor or ComicBookBin is best.
Works Cited
Innis, Harold A. The Bias of Communication. Second Edition. Toronto, Ontario: University of Toronto Press, 2012.
Hervé Saint-Louis, PhD Student
Faculty of Information (iSchool)
University of Toronto
July 24, 2014