Producing Flash Cartoon Animation
April 25, 2004
In the next few weeks, Toon Doctor will present a series of articles on Flash cartoon animation. We know many people still care about this medium. Just like you, we started doing short animation projects. We'll share some of our insight and hope that very soon many of you will create cool projects. When you do, don't forget to tell us about it. Let's check some history.
In the late 1990s, Flash was best known for the Webisodes lots of creators made and posted on short film directories. Lots of people enjoyed creating those webisodes because they were cheaper than television or film animation. Getting a large audience to view finished projects was easier. There are many animation film festivals, but they don't reach a big audience.
Many of the portals that used to host animation projects disappeared when the Internet bubble occurred in 2000-2001. Of the sites that remain, only those that really care about the medium are still making Flash cartoon animation. That's the way fads are. Nowadays, more professional animation studios are working with Flash for television. They've raised the standard for all of us.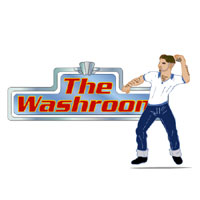 Using Flash for television animation proves that it's still is a remarquable animation creation tool. It works like professional cartoon animation programs. In fact several of them allow you to export your contents into SWF files. However, is producing Webisodes still viable? We believe it is, if animators and directors learn to handle their projects better.
Problems with Webisodes
Many webisodes take a long time to load. Most of your audience still surfs the Web with 56k modems. Even viewers with high speed connections aren't interested in watching a cartoon that's just too long. Besides optimizing the contents of their Flash projects, Webisode creators should probably shorten their length to one minute or less. Make it easy for people to watch.
Another problem is building up a critical mass of contents when you don't create a oneshot project. People return more often when there's more Webisodes to download. They will forget about you if there's only one episode to watch. If there are several, they will come back, because few people will attempt to watch everything in one take.
Creating a critical mass of Webisodes for one series takes time. It might take six months to create three episodes. Instead of creating a "to be continued" type of story, the first episodes should be self contained. Drop a few hints here and there about the overall story, but give a proper ending to your first stories.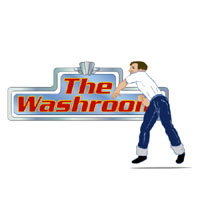 There is strength in number. If your project is listed with other Flash Webisodes, it will fair better. However, to get listed in portals, you have to offer something attractive to your host from which they will gain advertising revenue and exposure from. Other sites are more open. We once had a showcase section, but there were too few projects. Send us lots of good stuff and we'll feature it.
Webisode Clich®s
Grabbing your audience's interest is important. Back in the late 1990s, most Webisodes were animated stand up comedy, animals being decapitated or action adventure stories. While there's no problem with either genre, when your stuff doesn't stand out from others, it's hard to remember it. Most of the designs and the tone of the stories were very similar.
Try to really incorporate an individual streak in your projects. Don't just make the same type of project others have. By the time you'll release yours, it will seem outdated. Rework the story. Don't just focus on shock to grab your audience's attention. Focus on strong storytelling. Treat your project no differently than television animation. If people don't care, they won't return.
The main problem with Webisodes is that many people hate Flash. In other articles, we've discussed this at length but not in the case of a Webisode. Think about all those things that people hate about Flash and try to make their visit smoother. People like animation. Focus more on that rather than the technology. Don't remind them at every step that they are seeing Flash.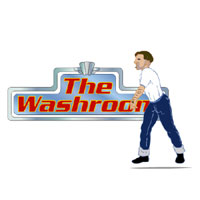 How about offering your Webisode as a Quicktime or a Mpeg as well as Flash? Sure, it defeats the purpose of using Flash you might say. We don't think so. Think about it as offering variety to your viewers. Many will choose the video clip version because they know that they don't have to download another Flash plug in. Many give up at the thought of downloading the latest player.
In our next article, we'll look at some of the basic production steps before undergoing a Flash cartoon animation project.
Related Articles:
Coolstreak Cartoons Inc.
Copyright ® 2004. Use of material in this document®including reproduction, modification, distribution, electronic transmission or republication®without prior written permission is strictly prohibited.